Latest Deals.
Compare Surface devices, Surface Pro 2, Surface Pro X, Surface Laptop 3, Surface Laptop Go, Surface Go 2 and  Surface Book 3.
Find the right surface computer >

Latest Deals.
Shop the Microsoft range of products and services exclusively available on the Microsoft Store. Xbox Game Pass Ultimate 1 Month for €1.00, exclusive Surface devices, and more.
Microsoft Store Exclusives - Learn more

Latest Deals.
Starting 26th November - Save up to €295 on Microsoft Surface Laptops - Ends 8th December 2020
Save up to €295 on a Microsoft Surface Laptop

Latest Deals.
Starting 19th November - Save up to €240 on Microsoft Surface Pro 7 - Ends 1st December 2020
Get the Surface Pro 7 from €812, while stocks last.

Manage your projects more efficiently.
Microsoft Project is a project management software product and is designed to assist a project manager in developing a schedule, assigning resources to tasks, tracking progress, managing the budget, and analyzing workloads.
Project Standard 2019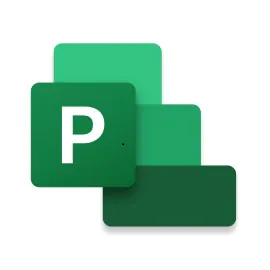 • Pre-built templates help you get your project started on the right track
• Familiar automated scheduling tools help you reduce inefficiencies and training time
• Run what-if scenarios to make the most of your task assignments
• Auto-populate start and end dates based on dependencies
• Visually represent complex schedules with built-in multiple timelines
Licensed for 1 PC.    Learn More
Features
Fast startup
The Getting Started screen walks you through basic capabilities, like linking tasks and creating a timeline, to help you get up to speed fast.
Familiar charts
Tools you already know, like Gantt charts, help you create schedules with ease and reduce training time.
Best-in-class templates
Easily get started using one of the many pre-built templates available in Project Standard and on Office.com.
Multiple timelines
Built-in multiple timelines let you visually represent complex schedules and understand all aspects of a project.
What version of Windows do I need to run Project Standard 2019?
Windows 10 or later is required to install Project Standard 2019.
Products available through the Microsoft Store, Software4Students are a Microsoft Affiliate and earn commission through these purchases.  All prices quoted correct as of 1st November 2020 and are subject to change. Deals and Discounts not applied unless otherwise stated. All images used are for illustration purposes only.