Personal and Family Discounts.
50% off Kaspersky Anti-Virus, Kaspersky Internet Security, and Kaspersky Total Security.
50% Off - Shop now
Student Discount.
Kaspersky Student 70% Discount. Internet Security now €15.50 for 12 months' of protection with premium security for 3 devices - PC, Mac, and Mobile.
70% Off - Shop Now
Advanced security & antivirus suite for your privacy & money – on PC, Mac & mobile
When you go online shopping or banking – Kaspersky Internet Security protects your money & account details… when you socialise – it safeguards your identity… when you surf – prevents attacks… when you download or stream – it blocks infected files.
Kaspersky Internet Security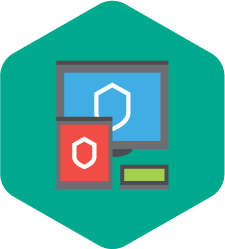 Advanced Security Suite
Whatever you do online – on your PC, Mac & Android devices – our advanced, one-licence security suite helps protect you from malware, webcam spies, financial scammers & more.
Blocks viruses, crypto lockers, attacks & more
Prevents online trackers from collecting your data (PC and Mac only)
Detects spyware hiding on your Android device
Protects payments, with bank-grade encryption (PC and Mac only)
Blocks unauthorized access to your webcam (PC and Mac only)
Encrypts data you send & receive online – VPN (VPN service protects up to 200MB of data traffic per device, per day)
50% off new licences or renew your existing licence
More Internet Security Products
| | |
| --- | --- |
| Kaspersky Internet Security for Android | Kaspersky Internet Security for Mac |
| | |
| This powerful mobile antivirus blocks malware & dangerous links and helps you to filter out unwanted calls & texts and guard your private communication. | Internet Security for Mac helps to defend you from phishing & dangerous websites plus it protects your identity & privacy by helping to guard your personal data, block trackers & stop webcam spies. |
| €11.60 | From €40.59 |
| Shop Now | Shop Now |