As a student, Kaspersky's premium protection gives you a range of handy security tools and incredible peace of mind. It safeguards your coursework, photos, money, personal information, and loads more. This exclusive Kaspersky student discount provides protection for up-to 3 devices (PC, Mac and Android)  at a fraction of the normal price.
Protection online for when you surf, shop, and socialise
Student Discount – Protecting your digital life, Premium security for 3 devices – PC, Mac and Mobile.
70% Off- Now €15.50 for 12 months' protection
What do you get?
Extra layer of protection when you shop & bank online
Protects your Privacy and Identity
Secure connection when accessing public wifi
Protection for PC, MAC, iOS or Android
Includes antivirus and firewall to protect your devices from viruses, attacks and malware
6 Great things Kaspersky Internet Security brings to your Digital life.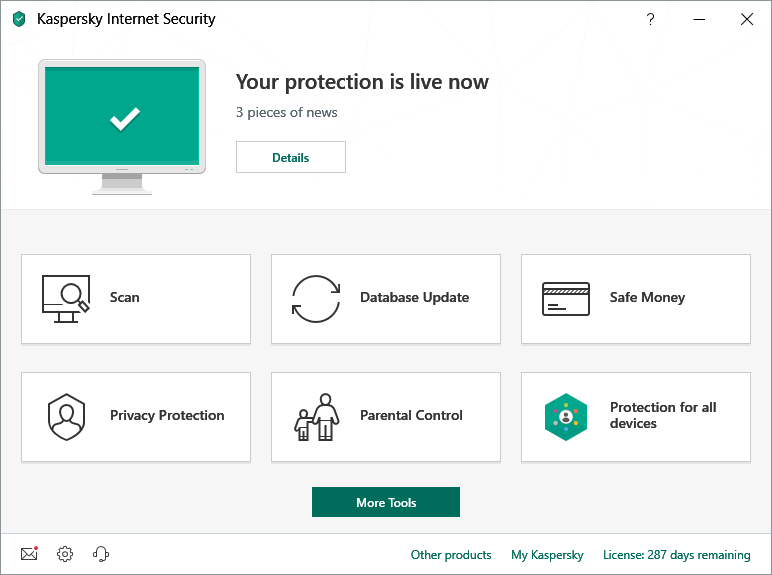 Security – Defends against viruses, ransomware & more
Performance – Protects – without slowing you down
Simplicity – Simplifies security – to save you time and hassle
PC, Mac & mobile – Secures your devices – in any combination
Privacy – Helps you keep your private life… private
Money – Protects when you're online banking & shopping – on PC & Mac
The Do's and Don'ts of Computer Security for Students

Do

 – Use multiple secure passwords

Don't

 – Share passwords with friends

Do

 – Lock down your social networking profiles

Don't

 – Open files from strangers

Do

 – Make backup copies of important files

Don't

 – Believe everything you read on the Internet
* This licence is not for sale or activation outside of the European Union.