Powerful protection. Designed for PC gamers, by PC gamers.
Powerful protection designed for PC gamers. For casual to hardcore gamers, Norton 360 for Gamers gives multiple layers of protection for your devices, game accounts and digital assets.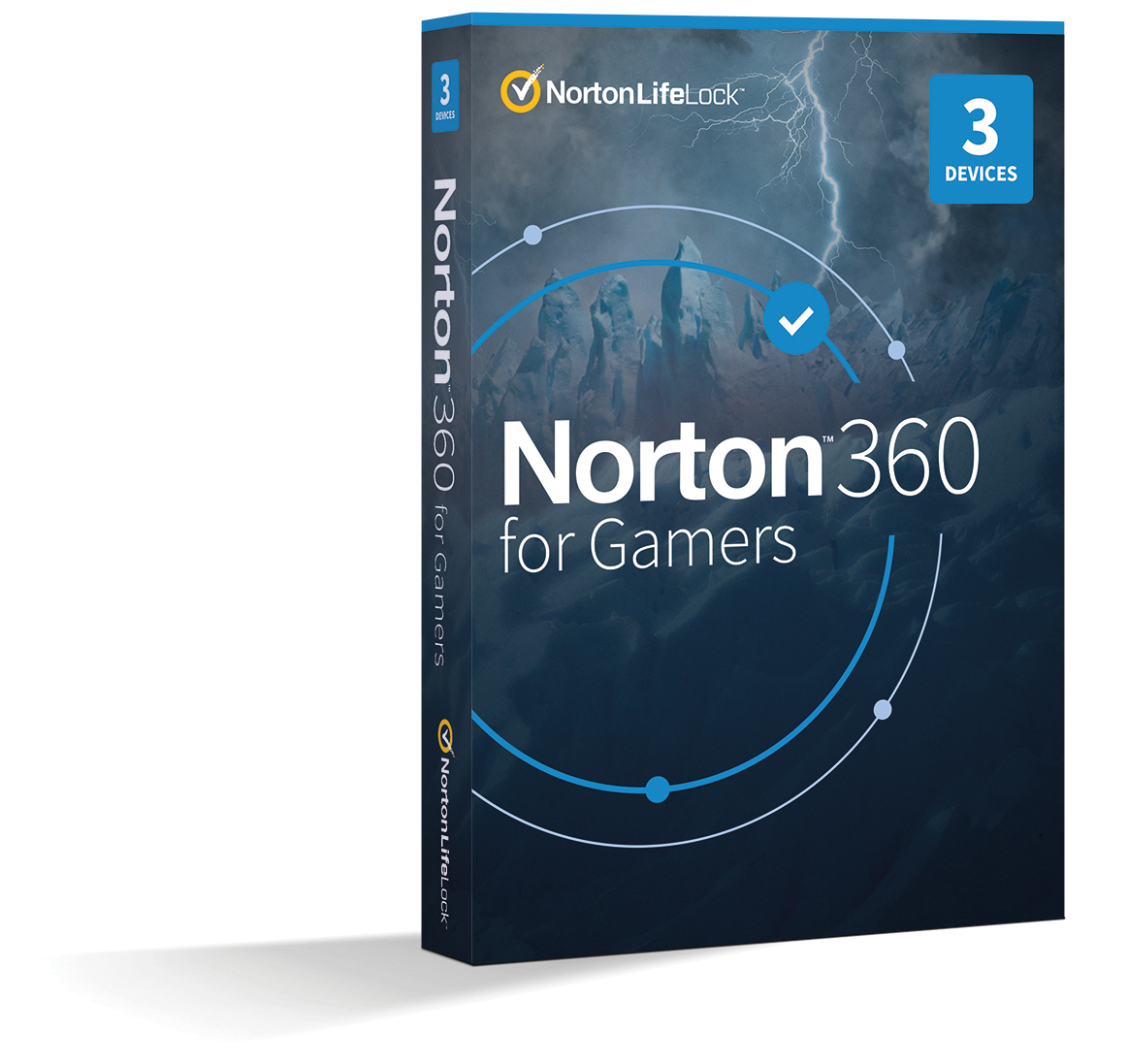 Norton 360 for Gamers includes multi-layered, advanced technology, to help block cyber threats and targeted attacks to your PC and other devices, and to help protect your gaming account information.
Protection against threats, such as malware and webcam takeovers, while the VPN helps protect against DDoS attacks, doxxing, and SWATing.
Protection for up to 3 PCs, Mac®, smartphones or tablets
€39.99
for the first year
Shop Now
Automatically renews at €89.99/year, unless the renewal is cancelled.
Price is subject to change.
Game Optimizer
Want to boost your PC's gaming performance to the maximum? Go faster with Norton Game Optimizer!
Norton GO is the power boost you need!
Automatically detect games and feed them the maximum power.
Helps eliminate FPS lags and slowdowns from your other apps for smooth visuals.
Free your PC from power-hungry programs running in the background that eat up your system's resources. Get more performance out of your rig!
Optimizes gaming-related programs.
System Requirements
Device Security and Norton Secure VPN Entitlement
PC, Mac, Android, iPad and iPhone
Norton™ 360 for Gamers covers up to 3 devices

Norton Family and Norton Parental Control can only be installed and used on a child's Windows PC, iOS and Android devices but not all features are available on all platforms. Parents can monitor and manage their child's activities from any device – Windows PC (excluding Windows 10 is S mode), Mac, iOS and Android — via our mobile apps, or by signing into their account at my.Norton.com and selecting Parental Control via any browser.
Not all features are available on all devices and operating systems.
Notification Optimization, Cloud Backup and Norton SafeCam are only available on Windows (excluding Windows 10 in S mode, Windows running on ARM Processor).
Windows™ Operating Systems
Microsoft Windows 10 (all versions).
Microsoft Windows 8/8.1 (all versions). Some protection features are not available in Windows 8 Start screen browsers.
Microsoft Windows 7 (32-bit and 64-bit) with Service Pack 1 (SP 1) or later.
Mac® Operating Systems
Current and previous two versions of Mac OS.
Features not supported: Norton Cloud Backup, Norton Parental Control, Norton SafeCam.
Android™ Operating Systems
Android 6.0 or later. Must have Google Play app installed.
iOS Operating Systems
iPhones or iPads running the current and previous two versions of Apple® iOS.