Article Date: 9th August 2019
Free Trial
One convenient subscription for up to six people, try Microsoft 365 Family free for one month.
Shop now

Latest Deals.
Get a free upgrade to Windows 11 on Surface Pro 2, Surface Pro X, Surface Laptop 3, Surface Laptop Go, Surface Go 2, Surface Book 3 and Surface Studio.
Learn More

Latest Deals.
Shop the Microsoft range of products and services exclusively available on the Microsoft Store. Xbox Game Pass Ultimate 1 Month for €1.00, exclusive Surface devices, and more.
Learn More

With Windows 10 Pro you get enhanced features to help you easily connect to company networks, access one PC from another, encrypt your data, and more.  For advanced technology and security features, go Pro.
To upgrade your version of Windows 10 Home to the Pro version, Microsoft has made it incredibly simple from the device with Windows Home installed however, it is not a free update.
Option 1:
Select Get Windows 10 and select the option "Switch or Upgrade from Windows 10 Home to Pro
Option 2:
From the Window 10 Home device:
1. Right-click on the Action Centre
2. Choose All Settings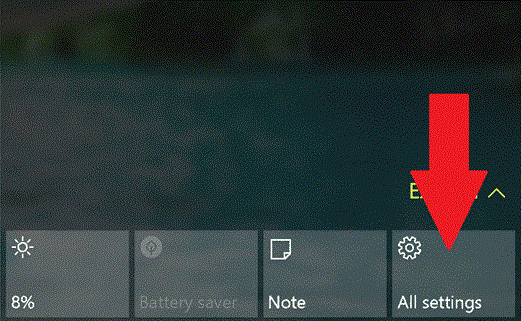 3. Pick Update & Security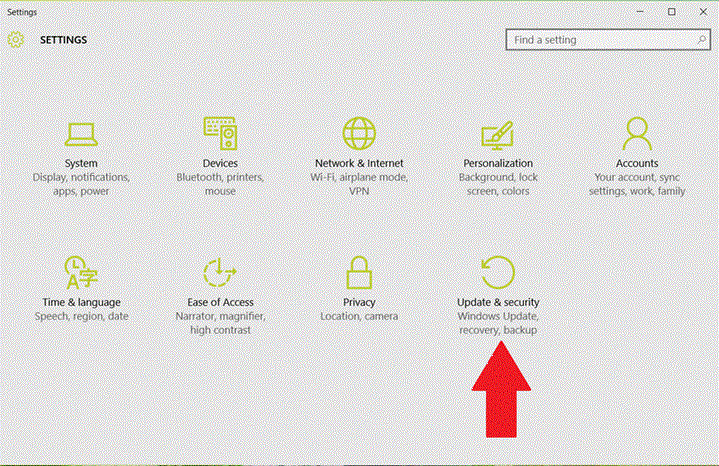 4. Click Activation

5. Click Go to Store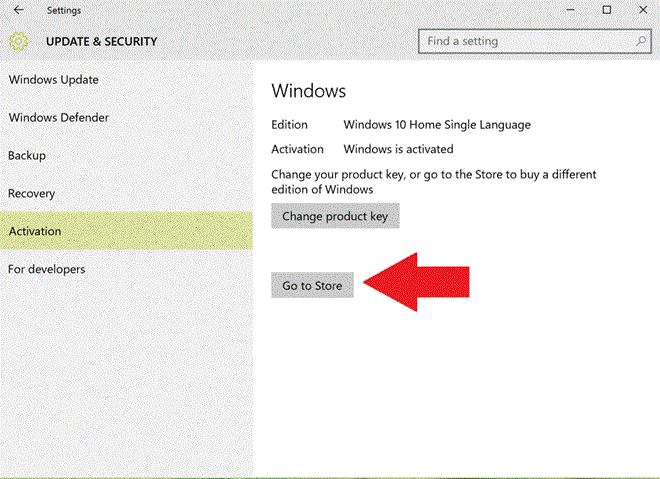 You are now brought to the Store listing for Windows 10 Pro. Here you can buy the upgrade for a one-time purchase and is made through the Microsoft Store just like buying a new, game, movie or music.
Once you complete the purchase, the OS simply unlocks those Pro features (see below) once the bits have been downloaded. Your Windows 10 license key is also automatically converted to a Windows 10 Pro one. Since your hardware ID is linked to your license in the Store clean installs should also be okay.
If you are building a computer from scratch, it is more expensive to buy a Windows 10 Home license and upgrade to Pro instead of just initially purchasing a Pro key.
Comparison Chart for Windows 10
| | | | |
| --- | --- | --- | --- |
| Features | | Home | Pro |
| Microsoft Edge | All-new browser that makes the web work the way you do. | P | P |
| Windows Store | Get verified apps, games, movies and more from the Windows Store to protect your PC and keep it running smoothly. | P | P |
| Install any app | Install and run apps from unknown and unverified sources. To avoid malware, always download from a trusted source. | P | P |
| Multiple Desktops and Snap | Create multiple desktops and snap up to four apps on one screen. | P | P |
| OneDrive | Enjoy free online storage for your photos and files | P | P |
| BitLocker | Help protect your date with enhanced encryption and security management. | | P |
| Remote Desktop | Sign in and use your PC while at home or on the road. | | P |
| Hyper-V | Create and run virtual machines. | | P |
| Private Catalog | Access your company's apps through your own section in the Windows Store | | P |
| Join Azure Active Directory | Connect to your school, business or corporate network via the cloud | | P |
| Join a Domain | Connect to your business or corporate network. | | P |